Featured Initiatives
Ukraine Relief
Partnered with American Red Cross and World Central Kitchen to support the Ukraine relief efforts and provide humanitarian aid to those in need. Offered an opportunity for employees to support five worthy organizations that are providing desperately needed food, shelter, medicine and critical support to those affected by the attack—US Association for UNHCR (UN Refugee Agency), UNICEF USA, Direct Relief, Team Rubicon and AirLink—and matched 100% of employee donations.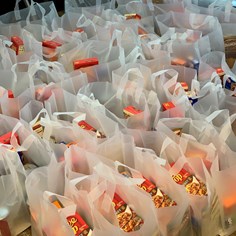 Latin American Youth Center
Partnered with Latin American Youth Center to support their programs that address youth's social, academic and career needs. Packed non-perishable holiday meal bags, assembled toiletry kits and purchased winter clothing for low-income youth and families in our local community.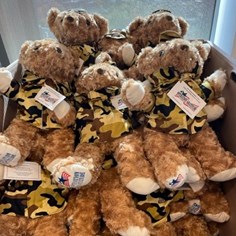 Operation Gratitude
Supported Operation Gratitude's mission to thank every American who serves. Assembled Battalion Buddy bears for children of deployed troops, packaged personal hygiene kits and wrote letters of appreciation to include in care packages for our military, veteran and first responder communities.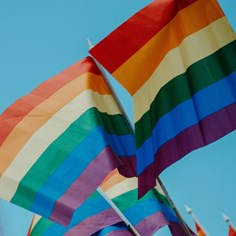 LGBTQ+ Youth
In honor of Pride Month, supported SMYAL (Supporting and Mentoring Youth Advocates and Leaders)—a local organization that supports and empowers lesbian, gay, bisexual, transgender and questioning (LGBTQ) youth in the Washington, D.C. metro region. Purchased items off SMYAL's wish list, made monetary donations and donated Instacart gift cards to residents in SMYAL's Youth Housing Program to assist them with buying groceries.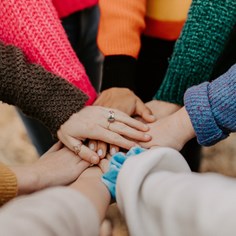 Female-Focused Charities
In honor of Women's History Month, supported and gave back to women in our local community by partnering with N Street Village—a community of empowerment, healing and recovery for homeless and low-income women in Washington, D.C. Purchased items off the Village's wish list, made monetary donations and sponsored a desserts party for community residents catered by a local women-owned business. Supported three additional female-focused charities that help set women up for success—Room to Read, Rainbow Place Shelter for Homeless Women and Dress for Success.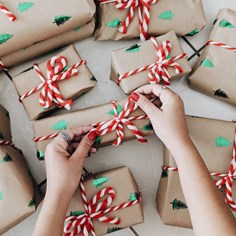 Holiday Giving
In lieu of our traditional holiday gift giving event, made a donation on behalf of our employees to five local, employee-selected charities that help children and families in need—Casey Cares Foundation, Manna Food Center, National Center for Children and Families, The Children's Home and The Family Tree.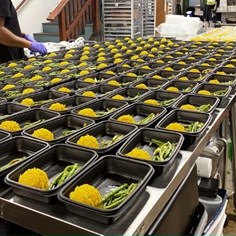 Frontline Workers
Hosted virtual event where employees showed their support for frontline healthcare workers by writing "thank you" messages, which were distributed to local hospitals in the Washington, D.C. metro area. Worked with World Central Kitchen (WCK) to deliver meals from local restaurants to staff in the ER Department of Suburban Hospital in Bethesda in addition to donating almost $1,700 in support of WCK.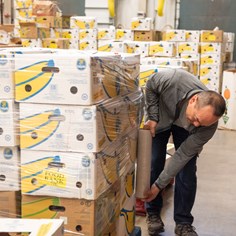 COVID-19 Relief Efforts
Partnered with Feeding America, Direct Relief, World Central Kitchen, Food Banks Canada and Gerando Falcoes in Brazil to provide critical support to affected communities in all of our key markets—with a focus on hunger relief, medical supplies and industry recovery efforts. Aimed to provide financial support to organizations on the frontlines of response and in support of our industry, hotel employees and supply chain.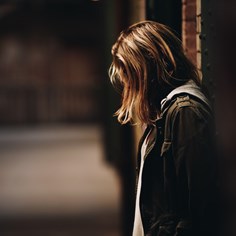 Phoenix Dream Center
Donated $11,340 which will provide recovery costs to help 30 young girls get out of human trafficking trauma and into the recovery program—including transportation, the emergency phone that law enforcement calls when they do a recovery, as well as additional security coverage while in transition.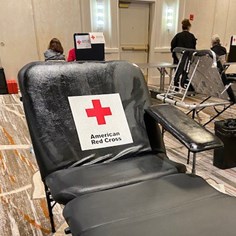 American Red Cross
Partnered with the American Red Cross to hold a blood drive at the Host-owned Gaithersburg Marriott Washingtonian Center to assist with critical blood supply shortages as a result of COVID-19. Collected enough blood to save 342 lives.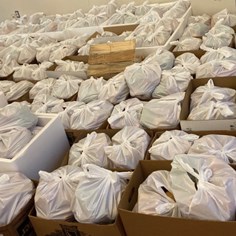 DC Food Project
Organized a virtual food drive in support of DC Food Project's Weekend Bag Program (and Emergency Weekend Bags in response to COVID-19), which provides D.C. students and their families with healthy non-perishable food items to last them over the weekend when they may not have access to food, especially with schools closed during the pandemic. Raised over $10,000 which will provide enough meals to feed over 470 students and their families for up to 10 days.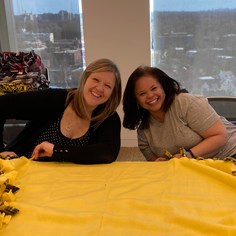 Bethesda Cares
Packed snack bags, wrote letters of encouragement and created blankets for Bethesda Cares, a local organization dedicated to preventing and ending homelessness in Montgomery County.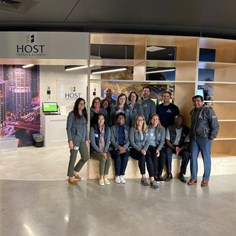 Junior Achievement
Volunteered with Junior Achievement to teach students about fiscal responsibility at JA Finance Park in Montgomery County — a reality-based mock city where students experience the challenges of making real-life financial decisions. Sponsored entertainment storefront designed by our JA Storefront Design Committee.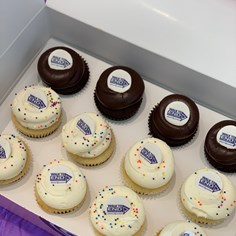 Walk to End Alzheimer's
Recognized as the top fundraising team for the Walk to End Alzheimer's – Washington, D.C. Raised over $100,000 through fundraisers – including a cupcake sale and internal online auction – and PTO donated by employees.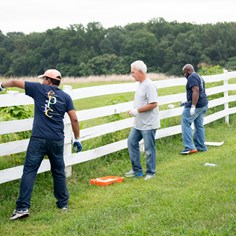 Warrior Canine Connection
Weeded and mulched around flower beds and trees, painted the entire exterior of the Welcome Center, the back of the Training Center and fencing.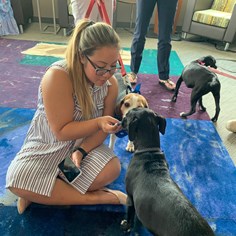 PetConnect Rescue
Created dog tug toys using old t-shirts and dog blankets using pieces of fleece material. Interacted with six of the organization's rescue dogs.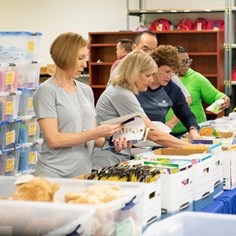 Comfort Cases
Filled backpacks, packaged bags of toiletries and tied ribbons around new blankets. Donated some of the organization's most-needed items, including travel-sized toiletries, baby products and blankets.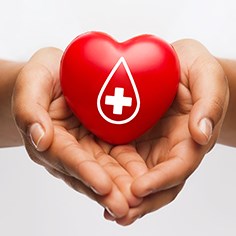 American Red Cross
Involved in the Ready 365 Partners in Preparedness program and participate in an ongoing collaboration with the American Red Cross to organize donations for disaster relief efforts in our global community.